This session will focus on putting YOU in the driver's seat by examining both attention and time management from many perspectives. You will be guided to examine what kind of focus and attention you give to work tasks, how you use your time, what things always get done and why some things just do NOT get done. We will review your personal self-management of work priorities, the role of technology in our lives and determine if some changes may be needed to increase both productivity and job satisfaction.
Objectives:
1. Understand the difference between attention management and time management
2. Identify a minimum of three things that get in the way of working more productively as well as realistic solutions
3. Assess how conflict and communication contribute to your success and lack of success
4. Identify when technology supports your work and when it disrupts your work
5. Develop a personal work plan focused on achieving significant results
Presenter: Christine Singer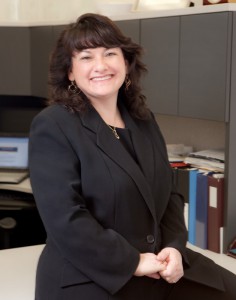 Christine Singer has more than 30 years of leadership experience in non-profit management, organizational development and workforce development. She holds a master's degree in education from the University of Massachusetts and a Bachelor of Arts degree in psychology and child development from Connecticut College. She co-authored a training monograph entitled "Non-Aversive Alternatives to Behavior Management" and has received numerous awards for professional and volunteer leadership activities. Christine provides support to human service, education, and business professionals examining ways to maximize professional development. She serves as a motivational keynote speaker, conducts supervisory and management training and a variety of workshops to increase professional development for all levels of personnel. Christine assists businesses in strategic plan development, feasibility studies, board governance and program consultation. Christine is a certified Woman-Owned Business Enterprise (WBE) in Massachusetts.
Thank you to our Training sponsors