Decision Making: Proactive or Reactive Management
Making decisions is something each of us does all day long as supervisors and managers. All of our decisions lead to different types of consequences, successes and challenges. In this workshop, we will look at the difference between proactive decision making and reactive decision making. Proactive decision making involves anticipating events and issues and taking action to minimize challenges and maximize successful outcomes before they become problematic. Reactive decision making involves taking action after an incident or event has occurred. Our ability to make decisions appropriately affects our work teams, the people we support, and ultimately, our program and organizational outcomes. Through both a discovery process and a review of current research on the topic, we will examine how best to use our problem solving abilities in many different areas such as the hiring process, programming issues, handling individual and team conflicts and onboarding of staff.
After this training, participants will:
Understand the difference and nuances of proactive and reactive decision making.
Be able to name three ways they can increase their ability to make more decisions independently best-matched to the communication style of their own supervisor as well as the systems, policies and procedures that govern the program and organization.
Be able to come up with workable solutions to scenarios based on the models of decision making.
Presenter: Christine Singer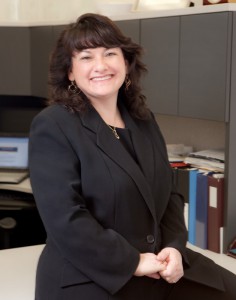 Christine Singer has more than 30 years of leadership experience in non-profit management, organizational development and workforce development. She holds a master's degree in education from the University of Massachusetts and a Bachelor of Arts degree in psychology and child development from Connecticut College. She co-authored a training monograph entitled "Non-Aversive Alternatives to Behavior Management" and has received numerous awards for professional and volunteer leadership activities. Christine provides support to human service, education, and business professionals examining ways to maximize professional development. She serves as a motivational keynote speaker, conducts supervisory and management training and a variety of workshops to increase professional development for all levels of personnel. Christine assists businesses in strategic plan development, feasibility studies, board governance and program consultation. Christine is a certified Woman-Owned Business Enterprise (WBE) in Massachusetts.
Thank you to our Training sponsors