Paid Family Medical Leave
In 2018, Massachusetts signed into law a statute that provides paid family and medical leave (PFML) benefits to workers. Join HSF and Skoler, Abbott, & Presser Attorney Tim Murphy to learn more about what effects PFML will have on your organization. This training includes a facilitated roundtable discussion.
Topics to be covered:
How to prepare for paid family leave.
Which employees will be able to take paid leave, when can they take it, and how much will they be paid?
How to plan for extended employee absences.
New employee protections for those who take and return from leave.
Penalties for retaliating against employees who take family leave.
What will be the cost to your organization?
What does all of this mean for your business?
What to expect next as July 1 nears
About our Presenter:
Tim Murphy: Tim specializes in labor relations, union campaigns, collective bargaining and arbitration, employment litigation, and employment counseling. He has been selected as one of the Best Lawyers in America since 2013. In 2015 and 2018 he was honored as the Lawyer of the Year for Litigation – Labor and Employment by Best Lawyers in America. Tim is very active in his community.  He sits on boards of directors for a number of area organizations such as the Springfield Regional Chamber of Commerce, Community Legal Aid, and Big Brothers Big Sisters of Hampden County. He also is a member of the Finance Committee in Wilbraham where he lives.
Program Fee: Members $60              Not Yet Members $110
*Morning coffee included in program fee.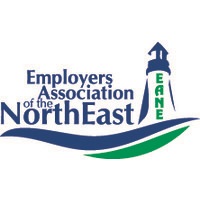 Thank you to our Training Sponsors