Join us for a session that gives you a new appreciation for changes, challenges and trends in the workplace and community. This fun-filled exploratory session empowers attendees to get questions answered. This session explores the depth of today's 'diversity' and breadth of tomorrow's inclusion. Let's talk about issues that you want to explore. What matters to you, your workplace and your teams? Learn some new terminology, see the hidden trends, find new resources and understand how to navigate a new world of change. Let's have the 'new' conversation about Diversity, Change and Inclusion and get a glimpse of the 2020 trends that will affect us all!
This three-dimensional diversity experience highlights key strategies, relevant trends and insightful perspectives to understand the new dynamics of inclusion in a changing world.
About our Presenter: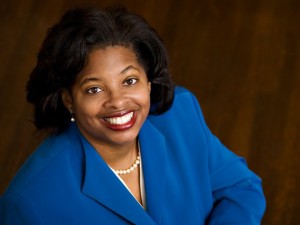 Janine Fondon has more than 15 years of experience in business, online communications, strategic public relations, education, diversity/inclusion, multicultural marketing. She is the President and CEO of UnityFirst.com, a 2 million+ online communication network that engages people in 'real-world' topics and events regarding diversity and inclusion. UnityFirst.com specializes in multimedia news distribution and multicultural outreach. Also, as a trusted online network that engages corporations, cross-cultural communities, diverse consumers and media, UnityFirst.com shares news, jobs, events and resources with both regional and national audiences. She is founding contributor to the Forbes Custom web site on diversity and received an honorary degree from Springfield Technical Community College citing her leadership of WTCC Radio – one of the region's most inclusive stations.
"I help organizations maximize their efforts to engage and retain internal and external audiences with innovative, inclusion ideas that bring bottom-line success." 
Training Sponsors