Public Relations Strategies
Get your story told and make magic happen!
Public relations has changed significantly over the years. This hands on workshop will address those changes and help you learn new ways to get your story told and build new relationships. Learn how to create stories that inspire and engage. Remember that "All our dreams can come true, if we have the courage to pursue them" (Walt Disney). Join this workshop and bring new life to your public relations strategy, tasks and technology.
Learn how to:
Write meaningful stories that media will want to run
Target the right message to the right audience
Engage social media in ways that add value
Build valuable relationships with the media, communities and stakeholders
Learn new tech skills to boost your graphic capabilities
Communicate effectively through writing, speaking, and interpersonal skills
This workshop will include hands on training in event promotion, press releases, and social media promotion. Please bring program and upcoming event information from your organization to increase the value of this workshop.
Computers will be provided. Attendees are welcome to bring their own laptops as well.
About our Presenter: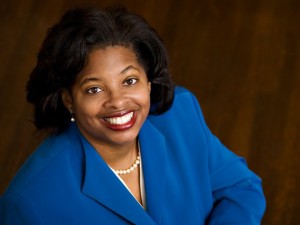 Janine Fondon, who received her graduate degree at New York University (Media, Culture, and Communication Department), is known for her front-page marketing and public relations various regions. She has worked for top media companies – ABC-TV in New York and Washington, DC as well as CBS-NY. She is now an Assistant Professor and Chair of Communications (Undergraduate) at Bay Path University. Over the course of her career, she has held public relations roles at BankBoston, Digital Equipment Corporation and participated on many non-profit Boards from the American Heart Association to the Women Business Owners Association. Fondon is also President and CEO of UnityFirst.com. a 2 million+ online network and social media extension. She manages information and campaigns nationally and locally and has received many local and national awards. She is founding contributor to the Forbes Custom web site on diversity and received an honorary degree from Springfield Technical Community College citing her leadership of WTCC Radio – one of the region's most inclusive stations.
Training Sponsors