Drug overdose deaths continue to increase in the United States.
From 1999 to 2017, more than 700,000 people have died from a drug overdose.
Around 68% of the more than 70,200 drug overdose deaths in 2017 involved an opioid.
In 2017, the number of overdose deaths involving opioids (including prescription opioids and illegal opioids like heroin and illicitly manufactured fentanyl) was 6 times higher than in 1999.
On average, 130 Americans die every day from an opioid overdose.
Join us for a look at the current state of the opioid crisis and how is continues to effect Western Massachusetts.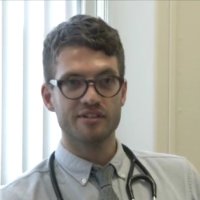 Keynote: Dr. Robert Roose, MD, MPH, FASAM – Interim Chief Medical Officer, Mercy Medical Center, Chief of Addiction Medicine & Recovery Services, Trinity Health of New England
Dr. Roose earned his Doctor of Medicine and Master in Public Health degrees at George Washington University School of Medicine and Health Sciences in Washington D.C. and completed his residency training at Montefiore Medical Center/Albert Einstein College of Medicine in the Bronx, NY.
Coffee 7:30 am
Breakfast, Keynote & Annual Meeting 8:00- 9:30
Panel & Discussion 9:45 – Noon
Panelists:
-Benjamin H. Cluff, MPA, LADCI, CADC
Veterans' Services Coordinator, Massachusetts Department of Public Health, Bureau of Substance Addiction Services
-Peter D. Friedmann, MD, MPH, DFASAM, FACP
Chief Research Officer and Endowed Chair for Clinical Research, Baystate Health
-J. Cherry Sullivan, MPH
Program Coordinator, Hampshire HOPE Center for Prevention and Community Engagement, City of Northampton Health Department
-James Shultis
Outreach and Advocacy Coordinator at The RECOVER Project and freelance Educator and Consultant 
Congratulations to our ESTEEMED SERVICE Honorees:
Esteemed Service Awards publicly honor outstanding employees in HSF member organizations.
Dave Havens, Mental Health Associates (MHA)
Maryann Hyatt, Berkshire Country Arc
Andrea Tomsho-Dexter, Community Action Pioneer Valley
Thank you to our Underwriters and Sponsors